Eddie Watkins, Jr. Mini-Concert Monday, October 18, 4:30 pm
Go to Upcoming Events page for details
Our Mission
In Spirit Ministries is a registered 501(c)3 non-profit organization, dedicated to fostering wholeness through the healing power of music.
In Spirit offers concerts at local venues, featuring both local and national musical guests, as well as occasional house concerts, drumming circles, and musical outreach visits to retirement centers, nursing homes, hospitals, and other venues where the healing energy of music is desired and enjoyed.
In Spirit Ministries is entirely supported by donations. You can donate online securely by using the link below. Thanks for your support!
Check Out The In Spirit YouTube Channel!
Videos of recent musical events are posted to our YouTube channel. Check them out at the link below, and be sure to subscribe to our channel so you'll be immediately notified of new posts.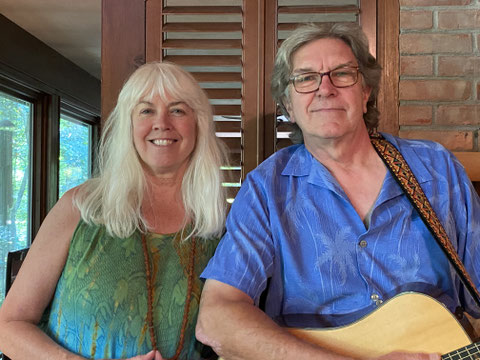 Co-founders Joanne Blum and Joe Lambert